Show us your work on recycling
The Action Pack is all about banding together and being part of a community of change.
If you have used our Action Pack resources, we'd love to see your posters and films. Share them with us for inclusion in our Gallery.
We'd love to hear about other ways you're teaching recycling – your ideas and photos will be included on our new Inspiration page (coming soon).
All submissions are entered into our weekly draw to win some amazing eco-friendly prizes, including seed bombs, recycling-themed books and more.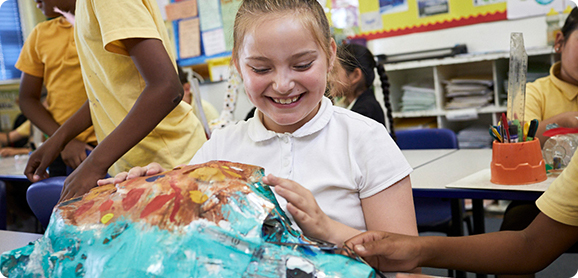 All submissions of work and entries are subject to our Terms and Conditions. It is important that you read the Terms and Conditions before submitting work.
How to share your photos, films and ideas?
Use this form, tweet us @RecycleNow using #RecycleNowActionPack or email us at theactionpack@everfi.com  
Please make sure that no faces or names appear in the photos or films.
Submitting ideas, photos and films is easy and can all be done online. Simply use the form on the right to input your details and upload your files. You can upload multiple files at once!
Please label files clearly, e.g. James_Year5_Film
You can also use the 'Please describe your entry' box to give us any other information you think we might need!
To submit films, please upload your child or pupils' films to YouTube or Vimeo (as an unlisted video) and send us the links by copying them into the 'Please describe your entry' box in the upload form, including the child's name(s). Please make sure that no faces or names appear in the films, and that you tell us the age of those you are submitting on behalf of.
If you'd prefer, you can email us your work by writing to theactionpack@everfi.com – please be aware of email limits if sending mutliple or particularly large files!

Can children work together on their posters and films?
Yes, they can work on their own or in groups.
Can children submit more than one piece of work?
Yes, children can submit as many pieces of work as you like.
When is the deadline for submitting work?
There is no deadline – you can submit work whenever you like!
How can I submit work?
See the Submitting your work section of this page.
What is the maximum file size for uploads?
10Mb (per file) – you can upload mutliple files under this limit however. Videos should be provided as a link on YouTube or Vimeo as per the instructions.