We're calling on children aged 5 to 11 in England and Northern Ireland to take protecting the environment into their own hands!
Use our curriculum-linked resources to learn all about being an active citizen and recycling, then create animal characters to teach grown-ups what they can do to help our planet.
Your work could even inspire others beyond your local community by appearing on the Action Pack website.
Take the Action Pack Recycling Challenge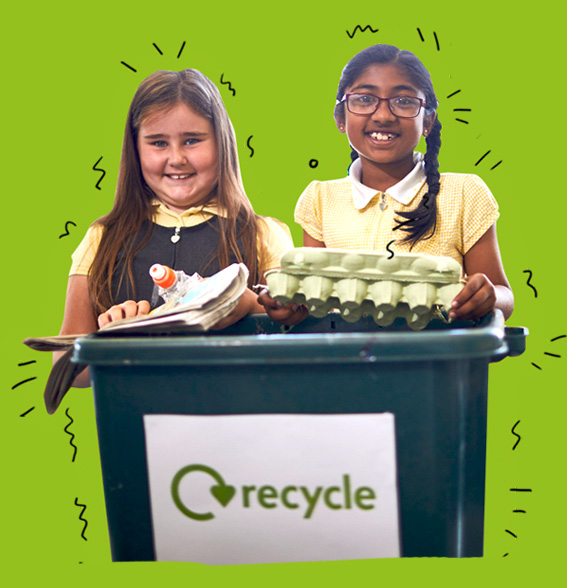 Our colourful PSHE and Science PowerPoint lesson guides pupils through what recyclying means, why we should recycle and how their actions can make a difference.
Following that, pupils can complete one (or two!) of our missions:
Mission 1: Having created an animal character, they can put their Art and Design skills to the test to make a poster.
Mission 2: Pupils use their English skills to script and create a film, with animal chracters, to educate grown-ups about recycling.
We'd love to see your work, so please send it in to us. Posters and films shared with us could appear in our gallery page.
Download our resources
Sign up to our newsletter
Use this form to sign up to receive our newsletters. These newsletters include news about The Action Pack resources, tips and inspiration for spreading your recycling messages, and upcoming competitions.
With all the latest updates it's easy to keep your pupils inspired about making a difference!