We're calling on children aged 5 to 11 in England and Northern Ireland to take protecting the environment into their own hands!
Enter the Action Pack Recycling Challenge by creating a poster or film to teach grown-ups about recycling and win an eco school trip for your class. Use our curriculum-linked resources to support your competition entry by learning all about being an active citizen and recycling.
Take the Action Pack Recycling Challenge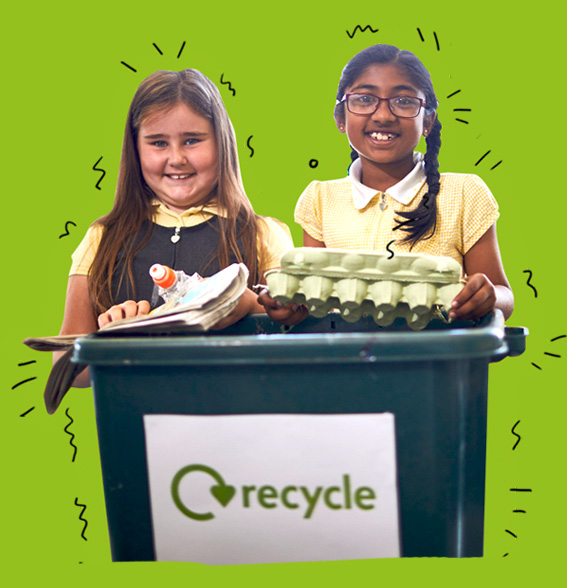 We want to see posters and films encouraging others to recycle and use the Recycling Locator. Follow the instructions in one of our Mission activity sheets, or use your own ideas!
Mission 1: Make a poster
Mission 2: Make a film
You may wish to extend pupils' learning with our colourful PSHE and Science PowerPoint lesson, covering what recycling means, why we should recycle and how our actions can make a difference.
Submitting your pupils' entries is easy – our Competition page tells you everything you need to know.
Entries must be received by 30 November 2021.
Download our resources
Sign up to our newsletter!
Use this form to sign up to receive our newsletters. These newsletters include news about The Action Pack resources, tips and inspiration for spreading your recycling messages, and news about prizes and winning submissions.
With all the latest updates it's easy to keep your pupils inspired!